Mysterious Mysteries: Introducing ???????
What an intriguing discovery survivors, can you guess what this creature is?
New Bug Reporting System!
We are excited to bring to
Mysterious Mysteries: Introducing ???????
What an intriguing discovery survivors, can you guess what this creature is?
New Bug Reporting System!
We are excited to bring to you a beta of our new bug submission process! By visiting the link below you will be brought to a bug submission page where you can send an issue you're experiencing in-game to our team.
https://survivetheark.com/index.php?/pc-bug-reports/
https://steamcommunity.com/sharedfiles/filedetails/?id=1429701700
We hope that this new submission process will help us collect information and streamline the process. It is important to read and fill out the form correctly with as much information as possible in order for us to quickly and efficiently address issues. Videos and pictures with exact steps on how to reproduce an issue will help us do that.
- If you are in need of a GM's assistance in-game you will still use the Customer Support[support.survivetheark.com] ticket system.
- If you want to report abuse/rule breaking happening on your official server, please use the Incident Report[survivetheark.com] system instead.
Upcoming Maintenance - Small Tribes Servers!
After reading feedback about our Small Tribes players one of the concerns we've seen is transfers. While we don't want to disable them all together, we've made the decision to cluster off the Small tribes servers. This means that each server will be on a separate transfer group from the others, with 8-10 other servers and each of the maps represented in each cluster.
In the future these Small Tribes servers will be added into new clusters as to prevent already existing and established tribes from transferring into them immediately when they are released.
This process will take place on July 16th at 1pm EST. Tribes with multiple bases on multiple servers are advised to be aware of which servers they will have access to and move their bases accordingly so that they are all within the same cluster. It is important to also note that anything saved into your cloud MUST be downloaded prior to the servers being taken offline. Anything that is uploaded will be deleted during the clustering process.
* indicates new servers that will be added between 1-2pm EST tomorrow to fill out the separated clusters.
EU-PVP-Official-Aberration-SmallTribes5
EU-PVP-Official-Ragnarok-SmallTribes4
EU-PVP-Official-Ragnarok-SmallTribes17
EU-PVP-Official-TheCenter-SmallTribes23
EU-PVP-Official-TheIsland-SmallTribes6
EU-PVP-Official-TheIsland-SmallTribes18
EU-PVP-Official-TheCenter-SmallTribes36
*EU-PVP-Official-ScorchedEarth-SmallTribes49

EU-PVP-Official-Aberration-SmallTribes22
EU-PVP-Official-Ragnarok-SmallTribes10
EU-PVP-Official-Ragnarok-SmallTribes19
EU-PVP-Official-TheCenter-SmallTribes29
EU-PVP-Official-TheIsland-SmallTribes11
EU-PVP-Official-TheIsland-SmallTribes21
EU-PVP-Official-TheCenter-SmallTribes38
*EU-PVP-Official-ScorchedEarth-SmallTribes51

EU-PVP-Official-Aberration-SmallTribes28
EU-PVP-Official-Ragnarok-SmallTribes16
EU-PVP-Official-Ragnarok-SmallTribes34
EU-PVP-Official-TheCenter-SmallTribes35
EU-PVP-Official-TheIsland-SmallTribes12
EU-PVP-Official-TheIsland-SmallTribes24
EU-PVP-Official-TheCenter-SmallTribes47
*EU-PVP-Official-ScorchedEarth-SmallTribes50

NA-PVP-Official-ScorchedEarth-SmallTribes25
NA-PVP-Official-Ragnarok-SmallTribes7
NA-PVP-Official-Ragnarok-SmallTribes13
NA-PVP-Official-TheCenter-SmallTribes2
NA-PVP-Official-TheIsland-SmallTribes1
NA-PVP-Official-TheIsland-SmallTribes14
NA-PVP-Official-Ragnarok-SmallTribes41
*NA-PVP-Official-Aberration-SmallTribes54

NA-PVP-Official-Aberration-SmallTribes42
NA-PVP-Official-ScorchedEarth-SmallTribes3
NA-PVP-Official-Ragnarok-SmallTribes9
NA-PVP-Official-Ragnarok-SmallTribes27
NA-PVP-Official-TheCenter-SmallTribes26
NA-PVP-Official-TheIsland-SmallTribes8
EU-PVP-Official-TheIsland-SmallTribes48
*NA-PVP-Official-TheIsland-SmallTribes55

EU-PVP-Official-Ragnarok-SmallTribes37
NA-PVP-Official-Ragnarok-SmallTribes33
NA-PVP-Official-TheCenter-SmallTribes32
EU-PVP-Official-TheIsland-SmallTribes39
NA-PVP-Official-TheIsland-SmallTribes45
EU-PVP-Official-ScorchedEarth-SmallTribes20
*EU-PVP-Official-Aberration-SmallTribes53

NA-PVP-Official-Aberration-SmallTribes31
EU-PVP-Official-Ragnarok-SmallTribes46
NA-PVP-Official-Ragnarok-SmallTribes40
NA-PVP-Official-TheCenter-SmallTribes44
NA-PVP-Official-TheIsland-SmallTribes15
EU-PVP-Official-TheIsland-SmallTribes30
NA-PVP-Official-Ragnarok-SmallTribes43
*NA-PVP-Official-ScorchedEarth-SmallTribes52
Upcoming Maintenance - Fresh Servers Joining Main Cluster!
On July 3rd the first set of Fresh Servers that were released will be joining the main cluster as the 60 period has expired. This will happen during our 1pm EST deployment. We'll be putting an exact list of these servers up shortly.
Community Livestream #5 This Thursday!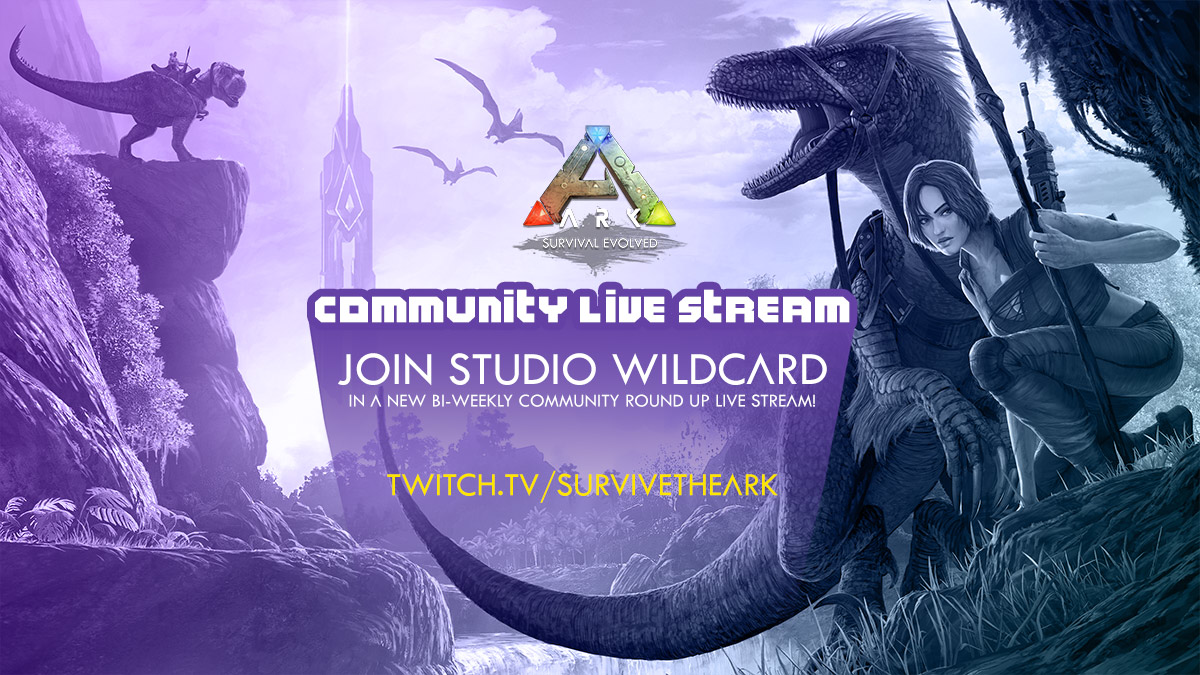 This Thursday July 5th the community team will be doing another biweekly livestream!
During these livestreams Zen Rowe, Chris, and Jen bring you ARK news, celebrate modding, and the community as a whole every other week. We mix it up between playing ARK, showing off mods, and showing off your community creations for all to see. Survivors are invited to join us in the chat (and sometimes even in-game) to play and talk with the community team.
https://steamcommunity.com/sharedfiles/filedetails/?id=1391754339
We are accepting any type of ARK related fanart to be featured in the showcase section of the stream and entries are always open. This can be drawings, videos, builds, ANSEL screenshots, handmade crafts, anything ARK related!
You can submit your ARKwork to our streaming email address: This email address is being protected from spambots. You need JavaScript enabled to view it.
Be sure to follow us on our Twitch page so you don't miss a stream! twitch.tv/survivetheark
We'll be hosting our next Community Live Stream on Thursday, July the 5th! We hope to see you there :)
Salien!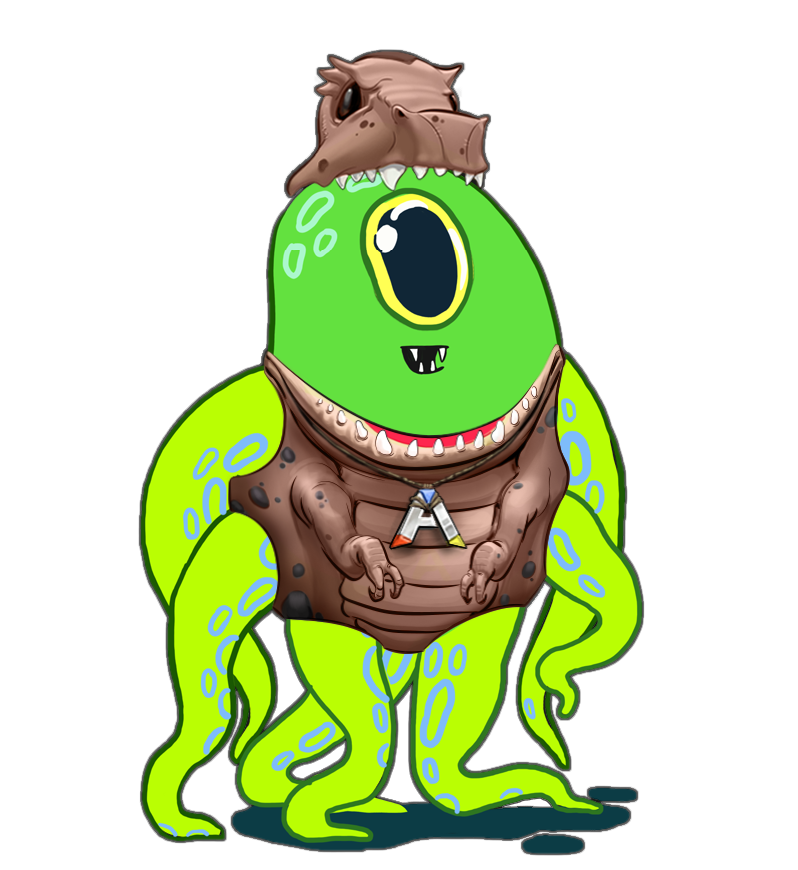 The Steam Intergalactic Summer Sale is here! Until July 4th you can collect an ARK-themed outfit for your Salien when participating in the sale, or by playing the Summer Saliens Game to win free games!
http://steamcommunity.com/saliengame/play
ARK'S BIGGEST SALE!
ARK and its expansion packs are currently on sale across all platforms at their lowest prices ever! Check out the image and links below for more details!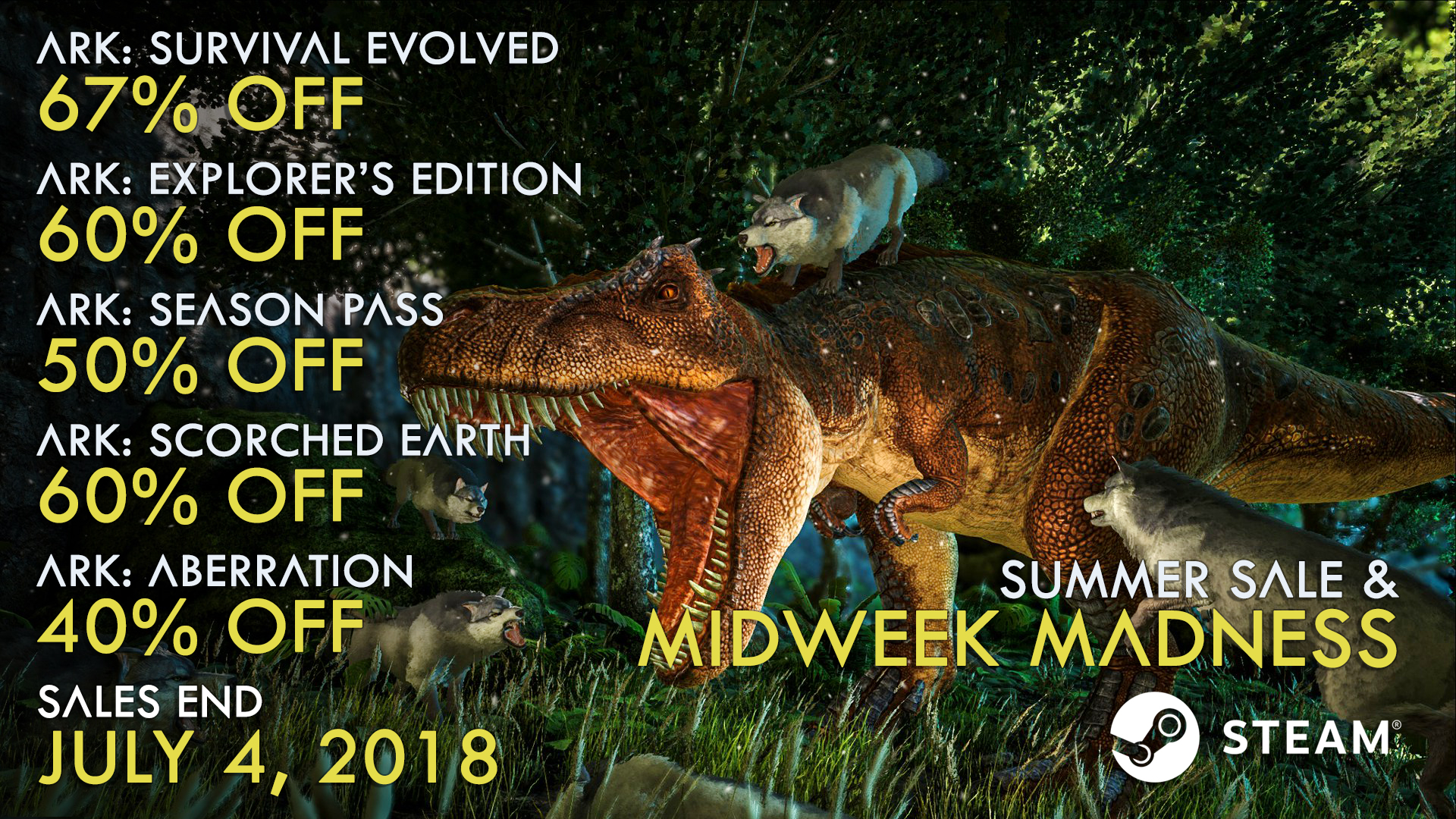 ARK: Evolution Event - Fourth of July!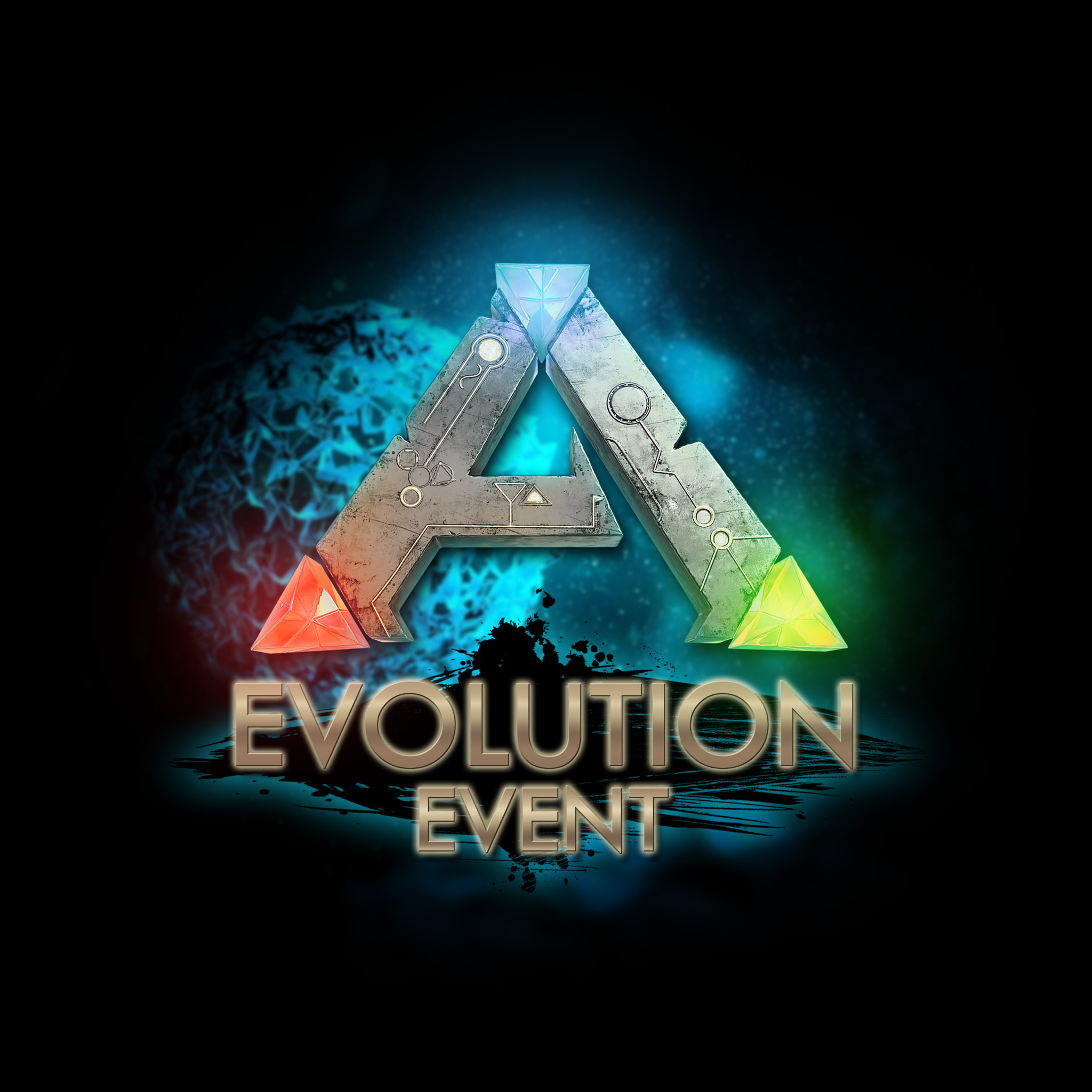 Survivors across ALL Platforms will be receiving a special Evolution Event perk this Fourth of July! It will be active from Tuesday the 3rd of July at 2 PM EST until Thursday the 5th of July at 2 PM EST. All Official Servers across each platform will be undergoing this evolutionary change which includes:
2x Maturation Rates
2x Mating Rates
2x Egg Hatching Rates
And also...
Survivors across ALL Platforms will be receiving a special Evolution Event perk this weekend! It will be active from Friday the 6th of July at 1 PM EST until Monday the 9th of July at 3 PM EST. All Official Servers across each platform will be undergoing this evolutionary change which includes:
2x Harvesting Rates
2x Taming Rates
2x EXP Rates
That's it for this post guys! As always if you've got anything to share please get in touch and be sure to follow us on:
Community Hub: www.survivetheark.com
Twitter: twitter.com/survivetheark
Facebook: facebook.com/survivetheark
Reddit: reddit.com/r/playark
Instagram: instagram.com/survivetheark
Twitch: twitch.tv/survivetheark
Youtube: youtube.com/survivetheark